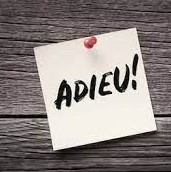 Bidding adieu is never easy, and as we transition from Year 2021 to New Year 2022 it is with sense of nostalgia – we let go of something familiar and comfortable to embark upon a new journey.
It was not an easy year, and certainly for most the shock of the 2nd corona wave is still there. We lost friends and family and nothing can ease the pain of that loss. But, we also saw humanity surge – strangers came forward to help, doctors and nurses worked relentlessly to save lives and communities grew stronger and united with the intent of supporting each other in any way they could. We settled in to the 'normal' of the virus returning in different avatars and have learnt to live with it whilst continuing taking necessary measures. This has also tilted the balance of values for me. My learnings have been:
Do not follow the Herd: Literally I avoid the crowds. In a deeper context, I find that putting myself as a focus is a key to achieve balance. While it remains important to maintain connections and relationships, it is not necessary to do the things that others are doing if you don't resonate with it at that time.
Reciprocity counts: Make 100% efforts in your relationships, community and work but continue it only if the dividends of reciprocity can be reaped else it is not a great investment.
Follow your dreams NOW: This year also highlighted that life is fragile and we are all well aware that nobody has seen tomorrow. Do the things you have been planning to do now. It is never too late to pursue your passion. If it helps, get a guide, mentor or coach to help you reach that goal and live the dream.
Learn continuously: Learning is ongoing. I have learnt to learn all the time, be it through Youtube, podcasts, online courses, books and people in the form of mentors and coaches. I made myself reach out to books and educational videos instead of binge-watching Netflix. Keep investing in yourself.
Be Grateful: for all the miracles and the gifts the Universe sends continuously. Acknowledge the people in your life who made it worthwhile. Family and friends and communities. I will thank my #shemantra family for the warm inclusion and my go-to community- Re-igniting my reading habit, learnings and deep discussions and opportunities to build oneself, #HSMAIis another platform that has not let go of the hotelier in me. #WICCI councils which enhance sisterhood and support for each other. And my #mentorW tribe that has made a foray to develop women leaders and embark them on a successful career journey.
And, as I put this year behind me I cannot help but feel a twinge of anticipation and hope and prayers that it be a remarkable year of good times, deeper connections and take it as it comes attitude I am developing. Cheers!