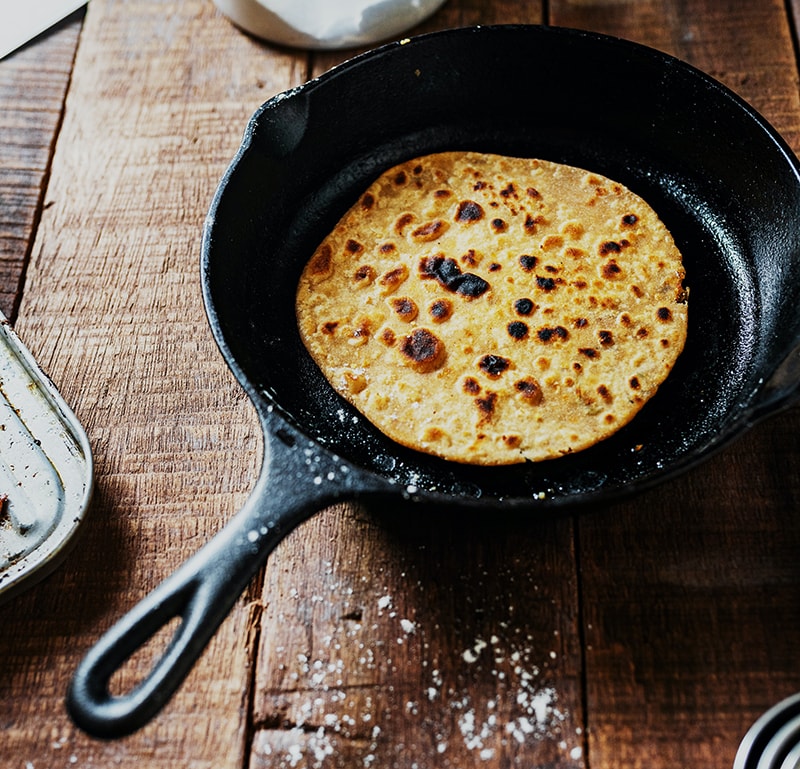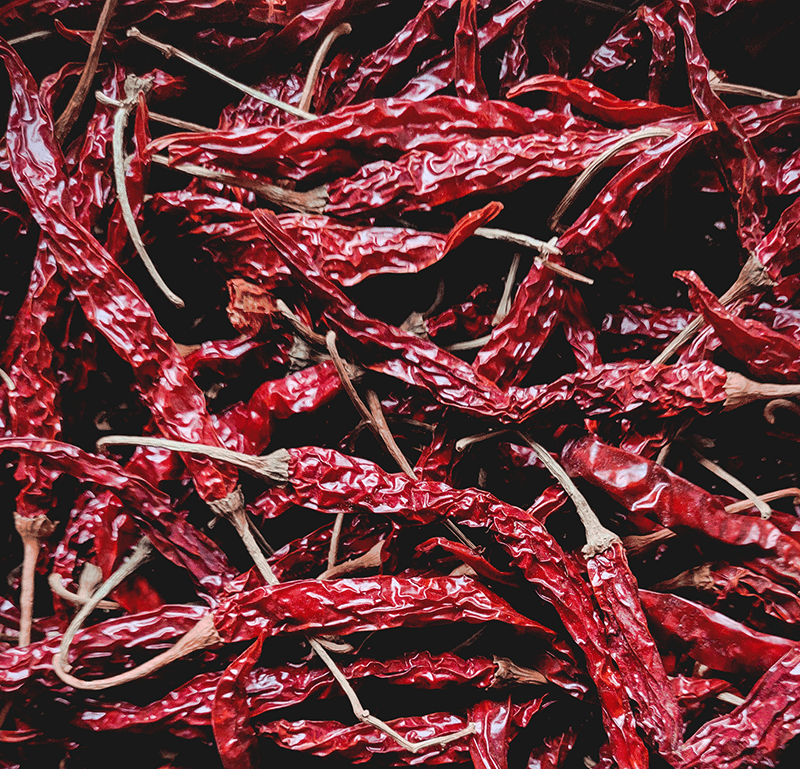 WHAT IS HARYANAVI CUISINE?
Haryana – is derived from Hari + Ayana = abode of the God's i.e where guests are treated as Gods. The State. In the days of Yore this was the land of the worshipers of 'Hari' – Lord Indra – since it is a dry region and the people always needed rain. Present day Haryana was carved out of East Punjab in 1966.
Haryanvi cuisine is like the people of Haryana – simple, earthy and strongly linked to the land. Most Haryanvis are farmers and the state is rich in vegetables and dairy. Haryanvis are predominantly vegetarian. Haryana is well known for its cattle wealth and is the home of the famous Murrah buffalo and the Haryana cow. The Haryanavis till the land and milk their own cows. They are traditionally land-owners.
Homemade fresh butter is called 'nooni' or 'tindi' ghee and is churned daily in most homes. It is customary for a girl's family to give her gifts of ghee (clarified butter), 'gondh' (edible gum), 'laddus' (a sweetmeat made of gram flour) and dry fruits when she becomes a mother. Buttermilk, 'chaaj' is a favorite drink and is an instant cooler for summers. Lassi made from yoghurt is another popular drink, almost a meal in itself. The Haryanvi's love for lassi can be gauged from the fact that 'thandai', a sweet, milk based drink is called 'kachi lassi' in Haryana.
Traditionally well-known dishes are 'Bajra Ki Khichri' (salty, wholesome millet porridge) eaten with generous helpings of Ghee or 'Karhi' (chickpea flour beaten in spiced yoghurt). The refreshing 'Bathua-Ka-Raita' (green leafy Bathua in delicately spiced yoghurt) and the lip-smacking 'Aloo-ki-Tikiyas' (mashed, browned potatoes patties, stuffed with spicy lentils, smothered in sour tamarind chutney) are other favorites. Milk, buttermilk and ghee form a compulsory part of the diet of a typical Haryanvi's meal.
Mixed Dals (an unusual combination of mixed, spiced pulses, simmered over a slow fire) is eaten with hot Ghee. The traditional breads eaten are 'Rotis' (millet, corn and whole wheat breads) –
Haryana is actually the land of rotis.
The dishes unique to Haryanavi cuisine are:
Kachri Ki Sabzi/ Kachri ki Chutney – is one of the most popular foods in Haryana. Kachri is a commonly found vegetable and is actually a wild cucumber variety that resembles a small brown-coloured lemon. It is mostly consumed as a chutney or in sabzi form with potatoes and other vegetables mixed together. The chutney is made with garlic, onion, aniseed (saunf), turmeric, cumin seeds, red chilies and salt to taste. It can stay fresh up to a month's time if refrigerated and kept properly in an air tight container.
Singri Ki Sabzi – Though mostly associated with Rajasthan, Kair Singri is also popular in Haryana with a variant. It is primarily desert beans and berries that are stir-fried. They are prepared by first soaking them in turmeric infused water overnight or boiling them with a dash of salt for about 15 minutes. Then goes the blend of numerous spices including dry mango powder (amchur), turmeric, chilli powder, coriander powder, garam masala, ground mustard, sugar and salt during the cooking process. You can add yogurt to it too. This sabzi can be enjoyed for a longer period once stored in the refrigerator, which is about 8-10 days, and can be savoured with dal ke parathe.
Hara Dhania Cholia – Cholia is chickpea or green chana which is commonly found in Northern India. This dish is prepared with onion, tomato, red chili powder, cumin seeds, coriander leaves and turmeric. It is a rare and unique combination that is popular in Haryana and is eaten with rotis or paranthas.
Kadhi – Haryanavi variation is made with besan and hare choley (raw green chickpeas) with pure ghee; the generous semi-melting dollops of homemade fresh butter are added during serving. Haryanvi kadhi is sometimes cooked with additional ingredients, such as seasonal farm-fresh green bathua leaves or kachri, small wild melons.
Mixed Dal – Mixed Dal is a staple diet in Haryana. It is basically a blend of four to five protein-rich dals including chana, toor, masoorand moong. Prepared in pure desi ghee, it is mostly eaten with jeera rice. It also makes a delectable accompaniment for paranthas. It makes a distinctive staple with tomatoes, curd, garam masala and ginger garlic paste among others.
Bathua Raita – with Bathua leaves
Tamatar Chutney – Tomatoes, garlic, chillies & onions are cooked with hing, amchur, turmeric powder, and curry leaves. A pinch of sugar tones down the spice. It is had without grinding.
Besan Masala Roti- made with gram flour (besan), whole wheat flour (atta), ghee and the masala. The masala generally consists of cumin powder, coriander powder, dry mango powder (amchur), red chili powder, green chili paste and salt.
Bajra Aloo Roti- It is prepared with a mix of bajra flour, mashed potatoes, ginger garlic paste, coriander leaves, garam masala. It served hot with white butter and it tastes heavenly.
Bhura Roti-Ghee – Basically Churi.
Alsi ki Pinni – It is a shoot-off from the Punjabi Pinni. It is prepared with alsi (lin seed or flaxseeds), whole wheat flour, sugar, ghee, nuts and cardamom powder. This sweet is not only amazingly delicious but also very healthy.
Bajra Khichdi – The Bajra Khichdi from Haryana is traditionally rustic and simple – no frills. No spices, just some cumin seeds, ginger, hing and turmeric powders. The ghee used to make the 'tadka' (and the garnish, if you opt for it) gives just that touch which takes the dish from tasty to uber delicious. Bajra needs to be soaked overnight though and paired with Masoor dal.